GOST 9941-81 12X18H10T Seamless Tube 28x1 with thin wall thickness 320# polished.
11th Nov. 2019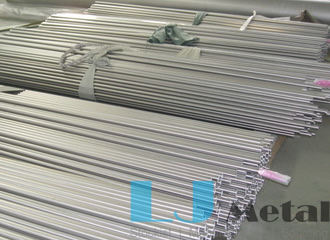 Specification: GOST 9941-81
Steel Grade: 12X18H10T
Sizes: 28mm WT: 1mm Length: 3600mm
Delivery Condition : 320# polished.
Packing: Packed in plywood cases.
Quantity: 28tons
Delivery Time: 60days
Application: Mechanical Parts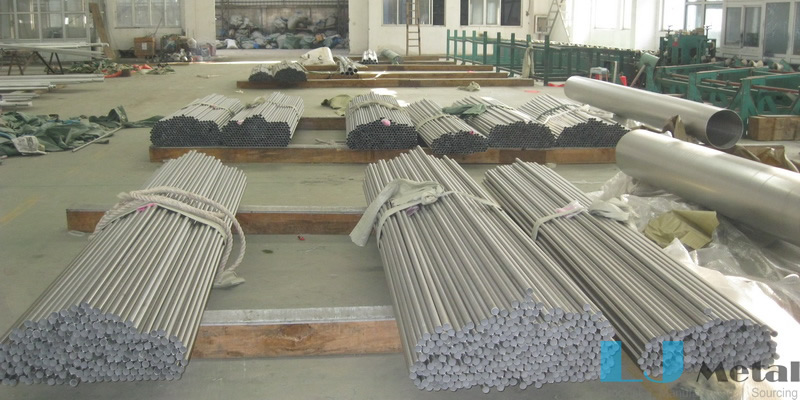 GOST 9941-81 12X18H10T seamless tube waiting for ET and Marking
12X18H10T is a Russian material eaqual to American material AISI321, the difference of their chemical compostion is 12X18H10T requires C% 0.12 max, P% 0.035 max, Cu% 0.3 max, AISI requires C% 0.08 max, P% 0.045, no Cu% spcified. Generally our raw material could meet both, so they are same to us.

12X18H10T and 08X18H10T tubes are the most popular materials Russian customers import from China, the material is with Ti and 1% more nickel content compare to 304, which makes the material more resistant to intergranular corossion, creep, and high temperature stress rupture.
The size in this order is difficult for factories to produce, thin wall seamless tube requires more production process and is with more cost, further more, the tubes requires 320 grit outside polished, so the wall thickness has to be very good, polishing always deduct wall thickness by 0.05-0.1 mm. Attribute to our good processes control, the tubes are with very good final thickness and surface.

The tubes are used as parts for some machines, and the customer orders very three or four month, very time we deliver good products with fast delivery and best price, as well as safe packing as pictures.

We also have huge quantity and various materia in ready stock for quick delivery, with seamless tube and pipe, hollow bar, and other products, you are welcomed to ask for more details.
Inspection, Packing And Loading
Relevant Specifications
GOST 9941-81 - SEAMLESS COLD AND WARM-DEFORMED TUBES MADE FROM CORROSION-RESISTANT STEEL
GOST 3845 - Metal Pipes Hydraulic Pressure Test Method
GOST 5632 - High-Alloy Steels And Corrosion-Proof, Heat-Resisting And High-Temperature Alloys Grades
GOST 6032 - Corrosion-Resistant Steels And Alloys Test Method For Intergranular Corrosion Resistance.
Get Contact With Us
You need a quote? Contact us, no matter what quantity and material, you will get instant response and proffesional offer.