310S-1.4845-2520 Heat Resistant Seamless Tube Delivered To Malaysia
15th Nov. 2019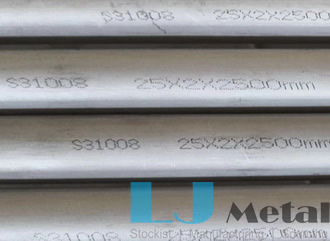 Specification: ASMT/ASME A/SA213
Steel Grade: TP310S, S31008, 2520, 1.4845
Sizes: 25mm WT: 2mm Length: 2500mm
Delivery Condition : Annealed and Pickled
Packing: Packed in plywood cases.
Quantity: 25tons
Delivery Time: 45days
Application: shell and tube heat exchangers
Export To: Malaysia
Term: CIF KELONG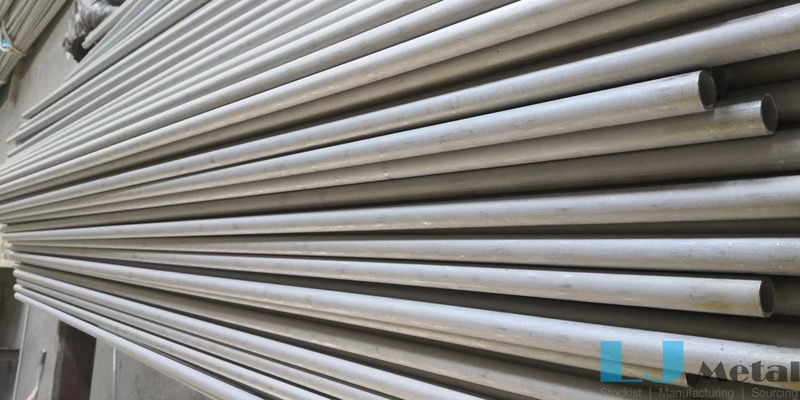 A/SA213 Tp310S S31008 2520 seamless tube waiting for ET and Marking
TP310S or S31008, 1.4845 or 2520 is a heat resistant material with wide applications as power plant, gas turbin, chemical processing, the tubes are ordered by a processing equipment manufacturer in Malaysia with very urgent delivery, thanks to the single size, we made a very accurate and short delivery for the customer. Tubes are used for shell and tube heat exchangers, it is very important to make sure there is no leaking or cracking, so we did 100% UT and HT for the tubes.

The tubes are produced according to both ASTM A213 and ASME SA213, the specifications are for boiler and heat exchangers, customers have to specify minimum wall thickness or average wall thickness when ordering, this order is delivered with minimum wall thickness, always we could control the wall at +8% /-0 while the specification requires +20%/-0.

Small tubing(2" and below) are always packed by plywood cases to protect from damage, one plywood case could load 800kgs to 1000kgs, we charge about USD100 for each crate.

We have large quantity Tp310s/2520 materials ready stock resources available, if there is any urgent order or complex order with such material, please don't hesitate to contact us, we may help.
Inspection, Packing And Loading
Relevant Specifications
A213 / A213M - Standard Specification for Seamless Ferritic and Austenitic Alloy-Steel Boiler, Superheater, and Heat-Exchanger Tubes
ASTM A269 / A269M - Standard Specification for Seamless and Welded Austenitic Stainless Steel Tubing for General Service
ASTM A1016 / A1016M - Standard Specification for General Requirements for Ferritic Alloy Steel, Austenitic Alloy Steel, and Stainless Steel Tubes
ASTM A370 - Standard Test Methods and Definitions for Mechanical Testing of Steel Products
ASTM A480 / A480M - Standard Specification for General Requirements for Flat-Rolled Stainless and Heat-Resisting Steel Plate, Sheet, and Strip
Get Contact With Us
You need a quote? Contact us, no matter what quantity and material, you will get instant response and proffesional offer.