A269/A213 TP316/L and Tp304/L Seamless tubing Delivered to USA
20 February 2019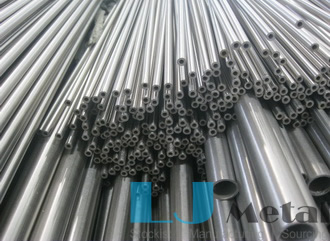 Specification: ASTM A269/A213
Steel Grade: TP316/L and TP304/L
Sizes: OD:1/4" - 2", WT: 0.035" - 0.109"
Delivery Condition : Anealed and Pickled, Outside Polished to 240Grit, 20' length fixed.
Packing: Packed in bundles with end caps, then in plywood cases.
Quantity: 12tons
Delivery Time: 50days
Application: Daily stock for instrument industries.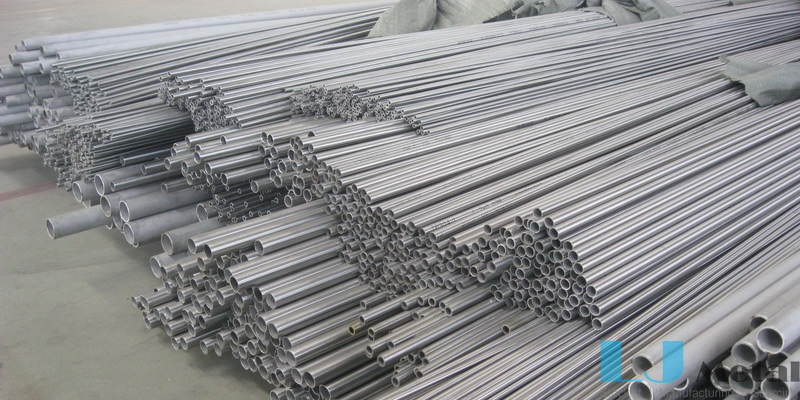 photo took from warehouse before inspection
Instrument tubing is widely used in industries of medicine, car and train oil piping system, pneumatic cylinder, microelectronics aerospace and semiconductor, with strict requirements on inner clean and smooth.

We could supply two kinds of stainless steel instrument tubinigs, one is with outside polishing after annealed and pickled, and the other one is briht annealed. The formerr one is about 1/3 cheaper, and delivery time could also be shorter.

The order is one of the regular repeat order from this customer, it contains TP316/L and TP304/L dual grade material, which means that the supplied materials have to fulfill both TP316(TP304) and TP316L(TP304L) quality on both chemical composition and michanical properties. At same time the materials are A269 and A213 dual certified, which means that inspections as size torlerance, NDT, Michanical Tests ... have to meet requirements in both specifications.

The sizes of the order ranges from 1/4" to 2", tubes are all 20' fixed length. It takes us about 50days to produce these tubes(12tons), small tubing takes longer time to produce because there are much more proceses, and the polishing, inspection, marking, and hydraulic test for small tubing is also time consuming.
Packing And Loading
Different size and material are packed by waterproof pvc in different bundles first, then the bundles are packed in plywood cases, different material are packed in seperate cases.
Relevant Specifications
A213 / A213M - Standard Specification for Seamless Ferritic and Austenitic Alloy-Steel Boiler, Superheater, and Heat-Exchanger Tubes
ASTM A269 / A269M - Standard Specification for Seamless and Welded Austenitic Stainless Steel Tubing for General Service
ASTM A1016 / A1016M - Standard Specification for General Requirements for Ferritic Alloy Steel, Austenitic Alloy Steel, and Stainless Steel Tubes
ASTM A370 - Standard Test Methods and Definitions for Mechanical Testing of Steel Products
ASTM A480 / A480M - Standard Specification for General Requirements for Flat-Rolled Stainless and Heat-Resisting Steel Plate, Sheet, and Strip
Get Contact With Us
You need a quote? Contact us, no matter what quantity and material, you will get instant response and proffesional offer.