ASTM A790 UNS S31803, 1.4462 Seamless Pipe Delivered to Ploce, Croatia For Cooling Tower in chemical industry with very good price and delivery
15th April. 2020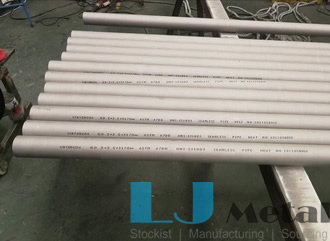 Specification: ASTM A790/EN10216-5
Steel Grade: S31803, DIN 1.4462
Sizes: 60.3mm WT: 3.5mm Length: 3170mm
Delivery Condition : Anealed and Pickled, Beveled Ends
Packing: Packed in bundles.
Quantity: 909 Pcs / 14 tons
Delivery Time: 45days
Application: Cooling Tower For chemical industry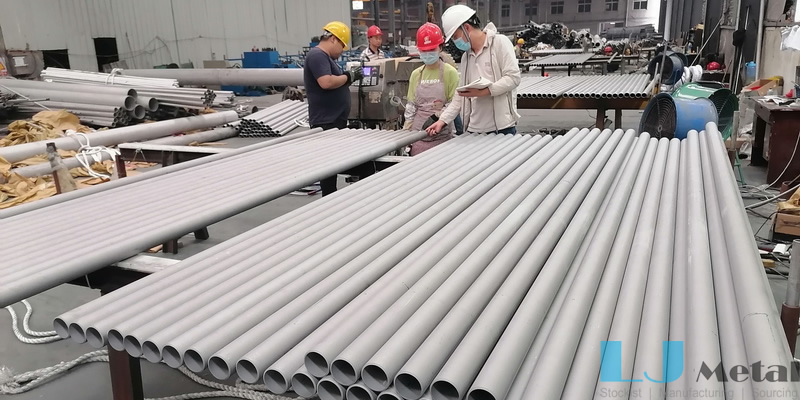 Dimension, Surface and Ends inspection by SGS
Duplex stainless steel S31803/S32205/1.4462 material is with low Nickel content, so the it is very cost efficient.The S31803/S32205/1.4462 seamless pipe price is nearly the same as 316L, even lower sometimes. This order is one of the three orders with same items, during the pandemic, we finished the first lot of the orders within short time, at the same time, the pipes passed SGS inspection with good quality.

Our factory is specialized in production of not regular ordered grade of stainless steel seamless pipes, grades as 904L, 310S, 254SMo, S32205/S31803, S32750, 347H... And it is with large quantity of regular stock for raw material of such grades, as well as regular size of finished pipes of such grades, we could always meet our customers' urgent delivery requirement, and our ready stock allow us to deliver even one piece for some small quantity and urgent orders.

These pipes are used in cooling tower in chemistry industry, they are required with good surface and size tolerance. 30-35 degree Beveled ends make pipes easy to weld. Duplex stainless steel pipes are alwyas used in process equipments such as heat exchangers, boilers, cooling towers in petrochemical, shipbuilding, offshore and oil/gas industiries.

Inspection, Packing And Loading
Relevant Specifications
ASTM A790 - Standard Specification for Seamless and Welded Ferritic/Austenitic Stainless Steel Pipe
EN10216-5 - Seamless Steel Tubes For Pressure Purposes Technical Delivery Conditions Part 5: Stainless Steel Tubes
ASTM A999 / A999M - Standard Specification for General Requirements for Alloy and Stainless Steel Pipe
ASTM A1016 / A1016M - Standard Specification for General Requirements for Ferritic Alloy Steel, Austenitic Alloy Steel, and Stainless Steel Tubes
ASTM A370 - Standard Test Methods and Definitions for Mechanical Testing of Steel Products
A262 - Practices for Detecting Susceptibility to Intergranular Attack in Austenitic Stainless Steels
ASTM E112 - Test Methods for Determining Average Grain Size
A941 - Terminology Relating to Steel, Stainless Steel, Related Alloys, and Ferroalloys
Get Contact With Us
You need a quote? Contact us, no matter what quantity and material, you will get instant response and proffesional offer.