ASTM A790 UNS S31803, 1.4462 Seamless Pipe 2nd Lot Delivered to Ploce
20th May 2020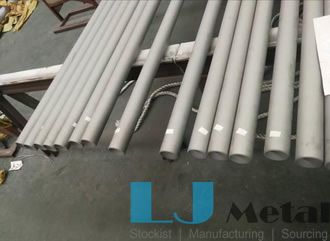 Specification: ASTM A790/EN10216-5
Steel Grade: S31803, DIN 1.4462
Sizes: 60.3mm WT: 3.5mm Length: 3170mm
Delivery Condition : Anealed and Pickled, Beveled Ends
Packing: Packed in bundles.
Quantity: 3400 Pcs / 52 tons
Delivery Time: 50days
Application: Cooling Tower For chemical industry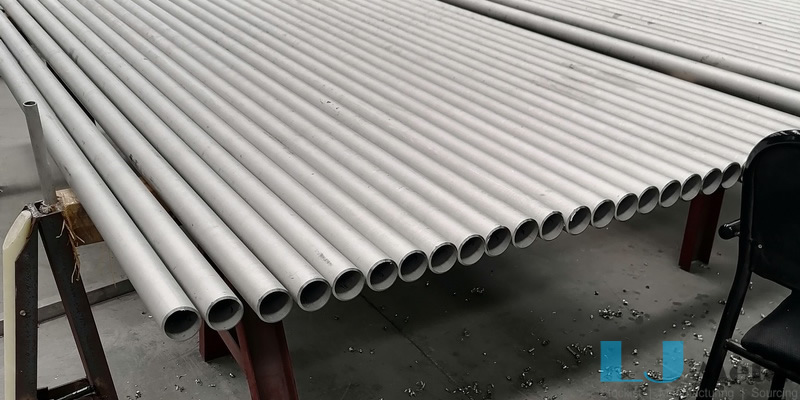 The pipes are being beveled
This is the second lot of three lots of the A790 S31803 / 1.4462 seamless pipe for the same customer. Pipes are with better surface condition than the first lot, some pipes were with a little bit dirty left by the ropes, so we changed the old dirty ropes into news ones to keep the surface as clean as possible.

The pipes passed SGS inspection without non-conforming as previous order, SGS conduct two inspection for the orderds, one is in factory, and another one is loading supervision at Shanghai Port.

Due to some transportation issues, our shipping date is one day later than LC shipment date, thanks to the kindness of custoemr, they revised LC shipment date quickly accoding to our request, we were happly that the order was delivered smoothly.
Inspection, Packing And Loading
Relevant Specifications
ASTM A790 - Standard Specification for Seamless and Welded Ferritic/Austenitic Stainless Steel Pipe
EN10216-5 - Seamless Steel Tubes For Pressure Purposes Technical Delivery Conditions Part 5: Stainless Steel Tubes
ASTM A999 / A999M - Standard Specification for General Requirements for Alloy and Stainless Steel Pipe
ASTM A1016 / A1016M - Standard Specification for General Requirements for Ferritic Alloy Steel, Austenitic Alloy Steel, and Stainless Steel Tubes
ASTM A370 - Standard Test Methods and Definitions for Mechanical Testing of Steel Products
A262 - Practices for Detecting Susceptibility to Intergranular Attack in Austenitic Stainless Steels
ASTM E112 - Test Methods for Determining Average Grain Size
A941 - Terminology Relating to Steel, Stainless Steel, Related Alloys, and Ferroalloys
Get Contact With Us
You need a quote? Contact us, no matter what quantity and material, you will get instant response and proffesional offer.