8 Pieces Of 8" Sch 10S Thin Wall 1.4539 Seamless Pipe Delivery
29th Dec. 2019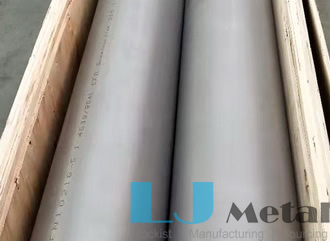 Specification: EN10216-5/ASTM A312
Steel Grade: 1.4539/N08904(904L)
Sizes: OD:12 "(219.1mm), WT: SCH10S(3.76mm)
Delivery Condition : Anealed and Pickled.
Packing: Packed in plywood cases.
Quantity: 8 pieces
Delivery Time: 50days
Application: Power Plant
Term: FOB Shanghai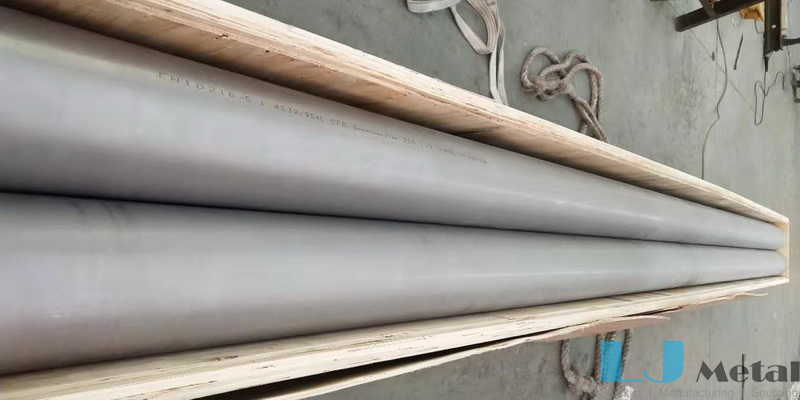 The pipes are with thin wall, plywood cases packing could prevent damage
EN 10216-5 is a Eruopean standard for stainless steel seamless pipe, it is similar to American standard ASTM A312, but with more strict tolerance on sizes and testings, and the chemical composition requirements is a little bit different with A312, generally our products could meet the requirements of both standards at the same time.

These pipes are ordered according to dual standards, EN 10216-5 and ASTM A312, material 1.4539 according to En 10216-5 is with P below 0.030%, Cu 1.2%-2%, N below 0.15%, and A312 requires P below 0.040%, Cu 1%-2%, N 0.1% and below, others are the same, our material could meet both standards.

The pipes are 8" OD, and Sch10S wall thickness, it is thin to 8" inch pipes, the pipes are produced by cold rolling processes, finished pipes are with very even thickness and good surface. We could produce even more large pipes with cold rolling machines, up to 20 inch, your are welcomed to send inquiries with large diameter and thick wall pipe and tubes, and you will be catered with good quality and very good prices.
Relevant Specifications
EN 10216-5 - Seamless steel tubes for pressure purposes technical delivery conditions Part 5: Stainless steel tubes
ASTM A312 / A312M - Standard Specification for Seamless, Welded, and Heavily Cold Worked Austenitic Stainless Steel Pipes
ASTM A999 / A999M - Standard Specification for General Requirements for Alloy and Stainless Steel Pipe
ASTM A1016 / A1016M - Standard Specification for General Requirements for Ferritic Alloy Steel, Austenitic Alloy Steel, and Stainless Steel Tubes
ASTM A370 - Standard Test Methods and Definitions for Mechanical Testing of Steel Products
A262 - Practices for Detecting Susceptibility to Intergranular Attack in Austenitic Stainless Steels
ASTM E112 - Test Methods for Determining Average Grain Size
A941 - Terminology Relating to Steel, Stainless Steel, Related Alloys, and Ferroalloys
Get Contact With Us
You need a quote? Contact us, no matter what quantity and material, you will get instant response and proffesional offer.