ASTM A790 UNS S32205 Seamless Pipe Delivered to Bosnia and Herzegovina For Heating Tower Construction
10th Oct. 2019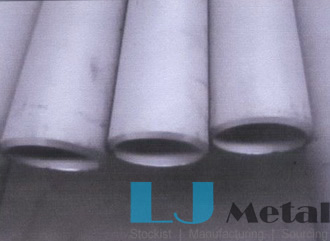 Specification: ASTM A790/EN10216-5
Steel Grade: S32205, DIN 1.4462
Sizes: 60.3mm WT: 3.5mm Length: 3170mm
Delivery Condition : Anealed and Pickled.
Packing: Packed in bundles.
Quantity: 46.5tons
Delivery Time: 60days
Application: Heating Tower For Glass Factory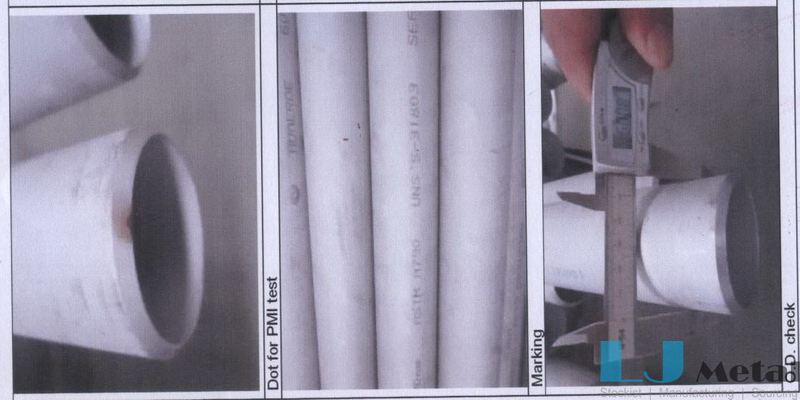 Size, Ends and Marking Checked by SGS
Din 1.4462 material is EN standard duplex stainless steel material which is with same chemical compositon with A790 S32205 material, althought 1.4462 has more strict S content 0.015% below compare to S32205 0.02%, the actual S is always below 0.01%, S32205 is a good substitute for 1.4462.

1.4462 / S32205/ S31803 duplex stainless steel is with very good cost performance compare to TP316L or 1.4404 material due to its low Nickel content, but it is with better corrosion resistance and strength. At present, we offer just the same price for S32205 and TP316L material, so it is widely used in many industries as pulp and paper, chemical plants.
This order is produced to fullfil dual materials 1.4462/S32205, and is compliant with dual production standards A790/ EN10216-5, which means the chemical copositon and mechanical properties could meet both 1.4462 material and S32205 material, and all testings are compiant with the requirements in both A790 and EN10216-5.

It is a repeat order from a customer in Bosnia and Herzegovina, and it is with only one size 60.3*3.5 which is favorate order for factories, noly need one cold rolling process from mother pipes, so the delivery could be very short. The order was arranged SGS TPI according to requirement of customer, and all inspection points are well passed the SGS inspection which makes the delviery is very smooth.

Stainless steel specialty materials are our foucs point, we have had many successful deliveries experiences for customers from all over the world, we also have large quantity ready stock of speical material like S32205, 904L, S32750, S31254, 347H, 310S etc for emergency deliveries, please don't hesitate to contact with us if you have such requirements.
Inspection, Packing And Loading
Relevant Specifications
ASTM A790 - Standard Specification for Seamless and Welded Ferritic/Austenitic Stainless Steel Pipe
EN10216-5 - Seamless Steel Tubes For Pressure Purposes Technical Delivery Conditions Part 5: Stainless Steel Tubes
ASTM A999 / A999M - Standard Specification for General Requirements for Alloy and Stainless Steel Pipe
ASTM A1016 / A1016M - Standard Specification for General Requirements for Ferritic Alloy Steel, Austenitic Alloy Steel, and Stainless Steel Tubes
ASTM A370 - Standard Test Methods and Definitions for Mechanical Testing of Steel Products
A262 - Practices for Detecting Susceptibility to Intergranular Attack in Austenitic Stainless Steels
ASTM E112 - Test Methods for Determining Average Grain Size
A941 - Terminology Relating to Steel, Stainless Steel, Related Alloys, and Ferroalloys
Get Contact With Us
You need a quote? Contact us, no matter what quantity and material, you will get instant response and proffesional offer.