ASMT A312 UNS N08904 Seamless Pipe For European Customer
20 December 2018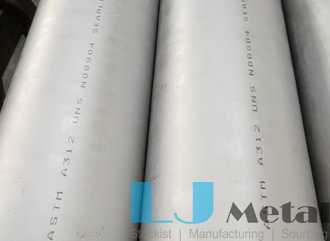 Specification: ASTM A312
Steel Grade: N08904(904L)
Sizes: OD:2"(60.3MM) and 8"(219.1mm), WT: SCH80S(5.54mm) and SCH40S(8.18mm)
Delivery Condition : Anealed and Pickled.
Packing: Packed in bundles with end caps.
Quantity: 9.1tons
Delivery Time: 60days
Application: Fertilizer Plant.
PMI test for each pipes 2" Sch80s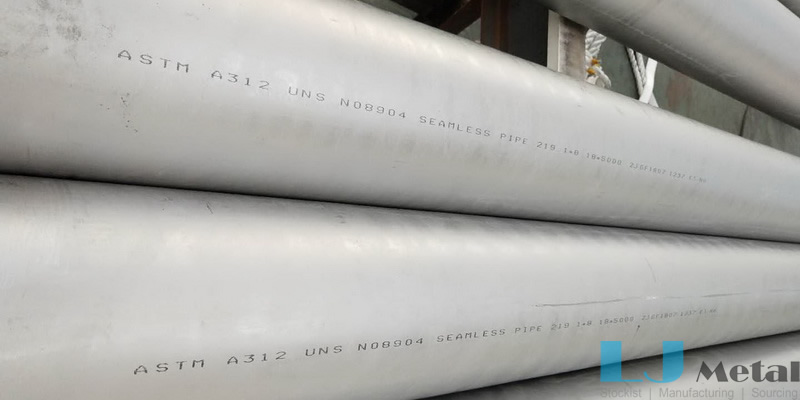 Marking for 904L seamless pipe 8" Sch40s
ASTM A312 stainless steel pipes are most commonly used for industrial liquid transportation.

The factory has been foucing on production of specialty steel as S32205, S32750, S347H, 310S, 904L for more than 10 years, and it has good experience on production processes to deliver the specialty steel tubes with good quality, good size tolerance, and good surfaces. At the same time, it has large quantity of raw material in ready stock, which allow the delivery time and price could be very competitive.

Also there are more than 1000tons of ready stock for such specialty steel pipes in warehouse, you are welcomed to check the availability for your size.
Inspection, Packing And Loading
Relevant Specifications
ASTM A312 / A312M - Standard Specification for Seamless, Welded, and Heavily Cold Worked Austenitic Stainless Steel Pipes
ASTM A999 / A999M - Standard Specification for General Requirements for Alloy and Stainless Steel Pipe
ASTM A1016 / A1016M - Standard Specification for General Requirements for Ferritic Alloy Steel, Austenitic Alloy Steel, and Stainless Steel Tubes
ASTM A370 - Standard Test Methods and Definitions for Mechanical Testing of Steel Products
A262 - Practices for Detecting Susceptibility to Intergranular Attack in Austenitic Stainless Steels
ASTM E112 - Test Methods for Determining Average Grain Size
A941 - Terminology Relating to Steel, Stainless Steel, Related Alloys, and Ferroalloys
Get Contact With Us
You need a quote? Contact us, no matter what quantity and material, you will get instant response and proffesional offer.