ASTM A403 ASME B16.9 UNS N08904 180 Degree Seamless Elbow Deliveried To Africa
28th Aug. 2019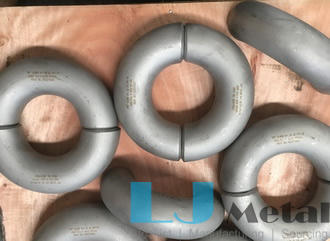 Specification: ASTM A403, ASME B16.9
Steel Grade: N08904(904L),1.4539
Sizes: OD:2"(60.3mm), WT: SCH80S(5.54mm)
Delivery Condition : Anealed and Pickled.
Packing: Packed in plywood case.
Quantity: 12pcs
Delivery Time: 10days
Application: piping connecting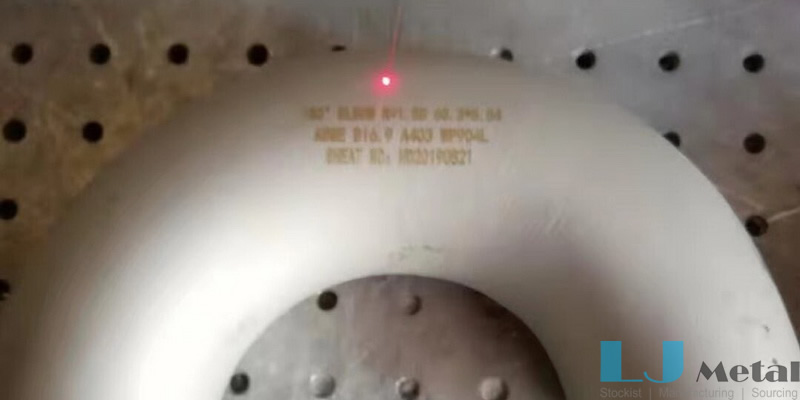 Laser Marking For 904L seamless pipe fitting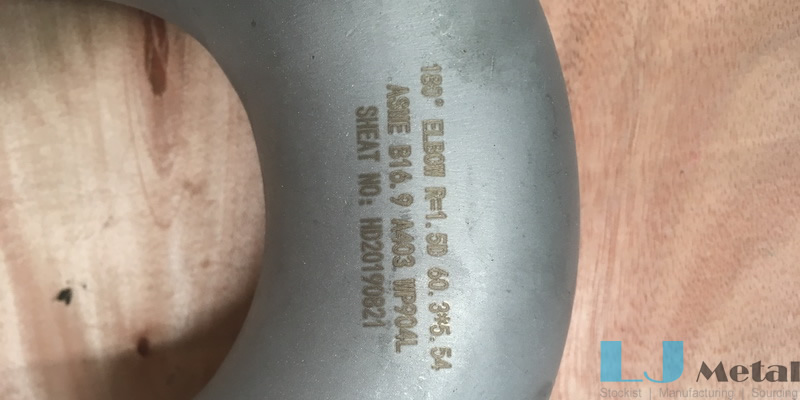 Marking Details for elbow 904L
This order contains 12 pieces 904L 180 degree seamless elbows, it is a small order from an old customer, we delivered it in time as any other orders, the same good delivery and good quality, customers are welcomed to cast your inquiries, no mater how small, multiple, special, we will pay our 100% effect on them.

There are two main kind of piping accessories we are dealing with, one is butt-welded wrought fitting as A403, the other is soket-welded forged fittings as A182. We also have large quantity of forged stainless steel fittings in ready stock for high temperature and pressure use, welcome to inquiry.

Inspection, Packing And Loading
Relevant Specifications
ASTM ASTM A403 / A403M - Standard Specification for Wrought Austenitic Stainless Steel Piping Fittings
ASME B16.9 - Factory-Made Wrought Buttwelding Fittings
ASTM A999 / A999M - Standard Specification for General Requirements for Alloy and Stainless Steel Pipe
ASTM A1016 / A1016M - Standard Specification for General Requirements for Ferritic Alloy Steel, Austenitic Alloy Steel, and Stainless Steel Tubes
ASTM A370 - Standard Test Methods and Definitions for Mechanical Testing of Steel Products
A262 - Practices for Detecting Susceptibility to Intergranular Attack in Austenitic Stainless Steels
ASTM E112 - Test Methods for Determining Average Grain Size
A941 - Terminology Relating to Steel, Stainless Steel, Related Alloys, and Ferroalloys
Get Contact With Us
You need a quote? Contact us, no matter what quantity and material, you will get instant response and proffesional offer.